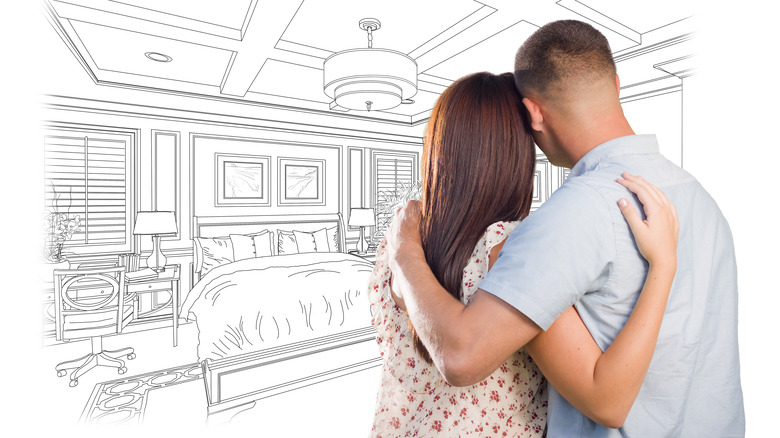 Andy Dean Photography/Shutterstock
The minimalist design trend has become one of the most popular design trends of all time in the home décor world. Like most trends in home design, it was revived from a previous period. However, it's been back for some time now, and it doesn't seem to be going out of style any time soon. With this décor vogue, your home, specifically your bedroom, will look and feel organized, clutter-free, and serene. Not to mention, there are a variety of minimalist colors to choose from; however, one of the very best is beige, according to SpaceWise.
Beige has evolved into a timeless color that people can't seem to get enough of. It's elegant, soft, and neutral, and you can incorporate it into your décor in an endless number of ways. Minimalist design is modern, natural, and simplified, just like beige. It's about prioritizing what you truly need in a space in style and requires limited yet stylish décor, decluttering, and neutral tones. If you're looking to channel your inner minimalist and switch up the vibe of your bedroom into a beautiful aesthetic, you've come to the right place for all things minimalist and beige.
Beige is great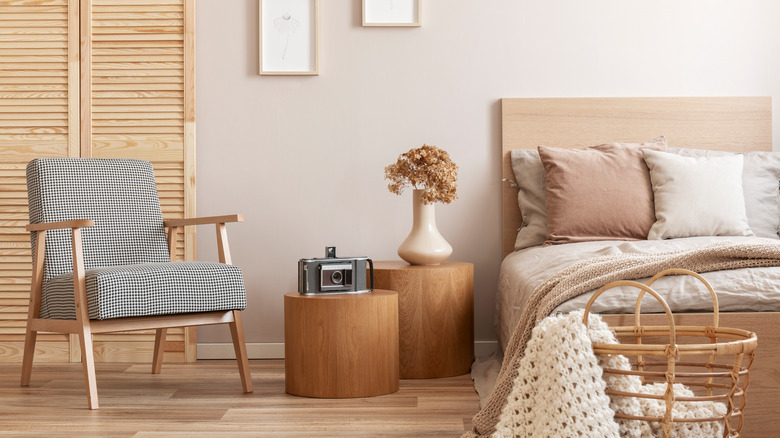 Photographee.eu/Shutterstock
A minimalist décor scheme is intentional and essential because your objective is to create your own bubble of peace. Think of your bedroom as a personal canvas — this area should be a place for you to seek refuge and respite from the madness of today's crazy and chaotic world, especially on stressful days when you need some peace. Beige is the perfect color to execute this. Because it's so neutral, you can incorporate a beige color scheme in a number of ways depending on the vibe you're going for. It seems effortlessly simple, and it can be spot on with the right inspiration.
Impressive Interior Design suggests incorporating hues of wood and brown with the gentle color for a soothingly warm vibe. If you decide to paint your bedroom walls beige, mix and match up different décor and furniture. Consider colors like tan or white that will reflect the beige very well. Possibly even a light green to give the room a natural spa sanctuary feel. Whether your preference is modern and contemporary or traditional and simple, elegance and tranquility are at your door.
You have options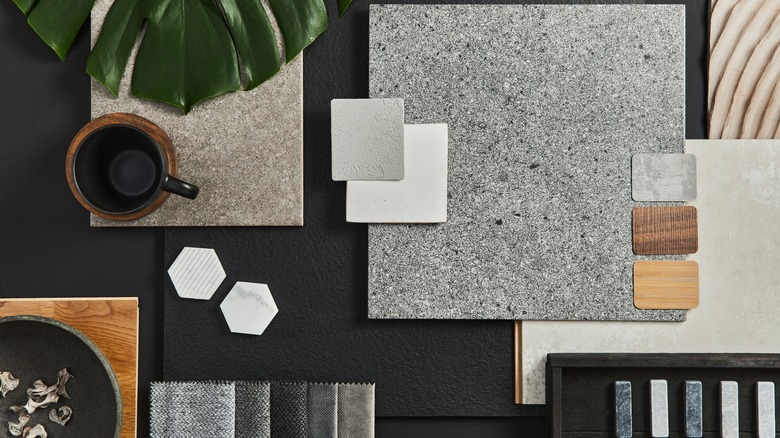 Followtheflow/Shutterstock
As mentioned, your bedroom should reflect your personality and aura while also giving you a safe space to decompress, unwind, and re-energize, especially after long days. If beige by itself feels too much for you, MyDomaine recommends considering pairing it with other gentle colors such as pastel green, light or dark blue, almond, mahogany, or gray. These colors are just as soothing and soft as beige, if not more. If your space looks inviting, organized, and well put together, you will feel at peace and calm internally. But if your bedroom is all over the place, your thoughts and energy will also feel scattered and all over the place.
This will eventually affect your quality of sleep, so it's important your beige bedroom is your getaway of peace. For aesthetically pleasing décor pieces to match the vibe and color, True Tribe recommends candles and a plant or two as your personal touches. So get into all things beige and execute the most inspiring minimalist bedroom you deserve. If you love neutrality, simplicity, and soft colors, beige is the bedroom color for you.