Time was of the essence when Krista and Clayton Madere went house shopping in New Orleans at the height of the pandemic.
Clayton, an engineer with Shell Oil, was being transferred from Baton Rouge to New Orleans, and the couple wanted to find a house before the start of the fall 2020 school year (their daughter Kylie is a student at LSU, and their son Cole was starting his freshman year in high school).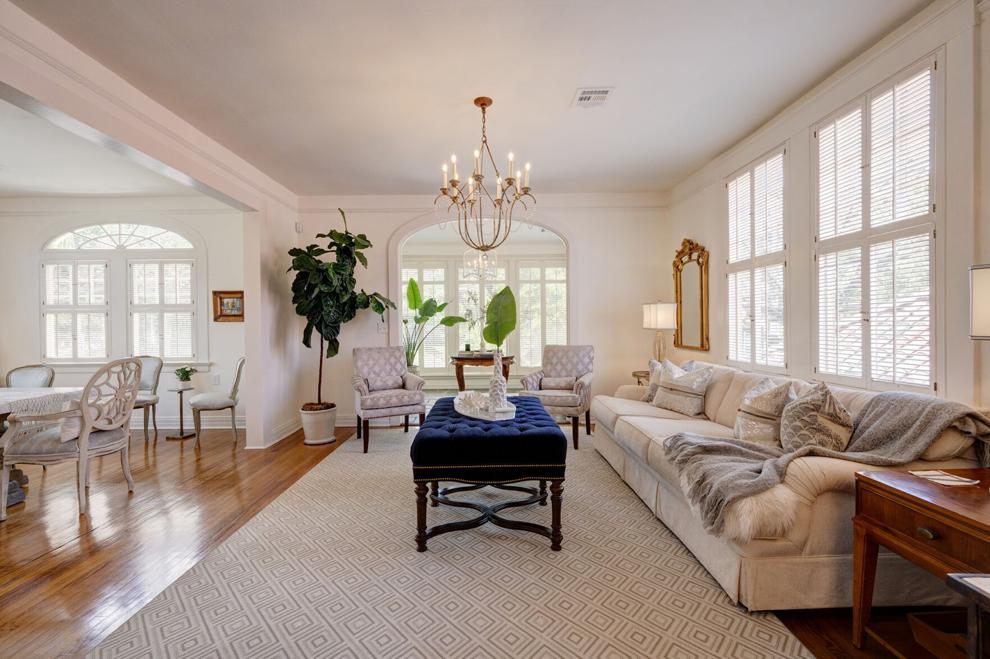 Although they had worked with an architect to custom design and build their previous home in Gonzales, with the help of real estate agent Tracey Moore, of Reve Realtors, they quickly settled on an older house that needed cosmetic TLC but boasted advantages that trumped the necessary work.
"The previous buyers were looking at it as a tear-down, but we saw so much potential in it," Krista Madere said of the house, located on a large lot and an oak-lined street near Metairie Road.
In addition to providing numerous conveniences, including dining and shopping, Metairie Road is now home to her business as an occupational therapist. (She is the creator of a therapeutic anti-tremor glove called the Readi-Steadi Anti Tremor Orthotic Hand System.)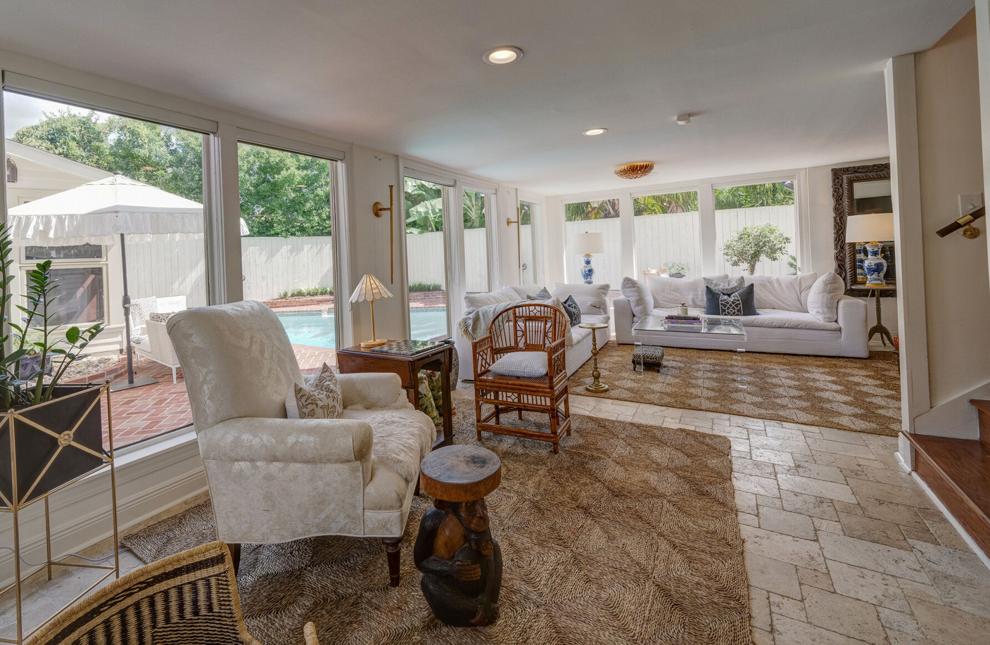 The traditional layout, versus the open concept of the Maderes' last house, was a selling point, as it provided privacy and workspaces for family members during the pandemic lockdown.
The raised-basement home has main living spaces and a master upstairs, with the kids' rooms, ensuite guest room, family room and laundry downstairs. The pool was also a draw.
After purchasing the house, the family moved into a rental Uptown and began a three-month renovation that included updating the bathrooms and the kitchen, painting, landscaping and adding storage.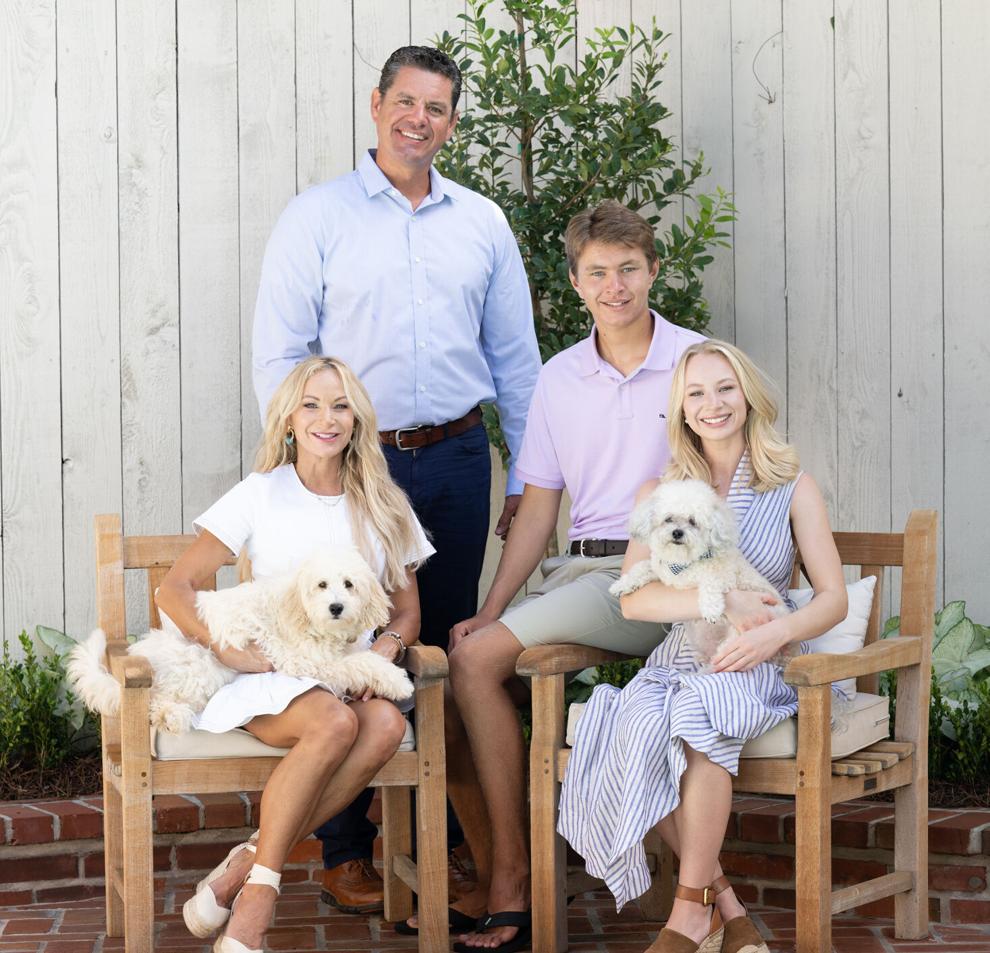 Krista Madere handled most of the redesign herself, using resources in the Baton Rouge and New Orleans areas, combing through online sources, repurposing pieces she already had, and mixing styles freely.
"The house is a hybrid," she said. It incorporates Mediterranean influences such as terracotta roof tiles, arched windows and a wrought-iron stair rail with the wood siding, large casement openings and solid wood floors typically found in New Orleans cottages.
"And that suits my décor. They say, 'if you love it, you'll find a place for it,' and I used that as my guide," she said. "I read somewhere that you should have something new, something old, something shiny and something black in every room, and I tried to follow that, too."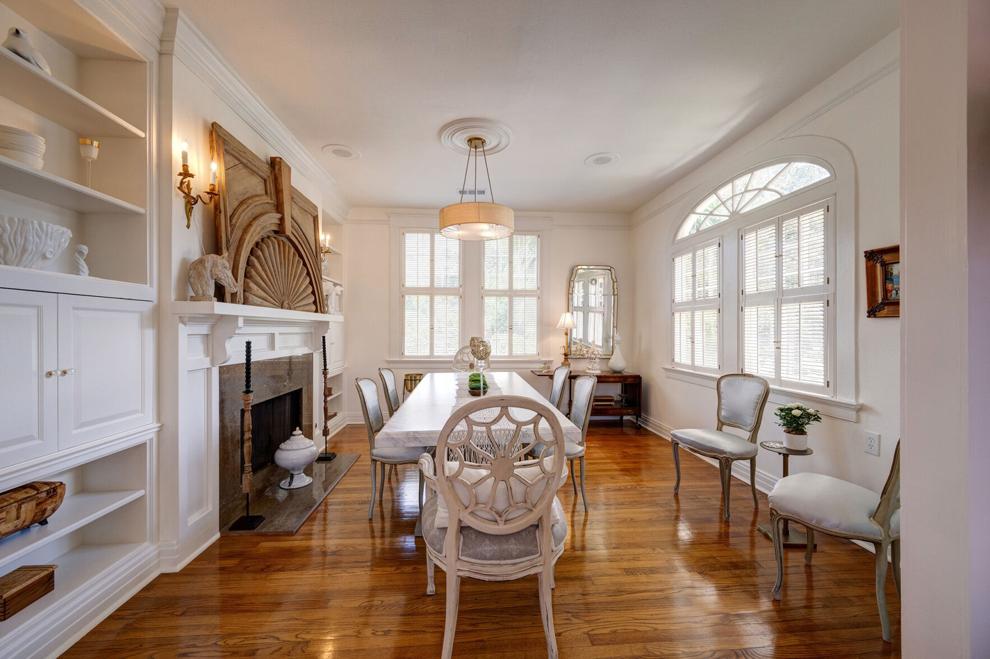 She sampled numerous whites to find the one that worked best in the house (Farrow & Ball's Wimborne White) and kept window treatments minimal. Replacing all of the existing doors with unfinished solid wood doors from The Bank provided age and architectural character to the lightened backdrop.
Because there was no half-bath upstairs for the main living areas, the Maderes added a wall to the master bath, dividing it into a powder room on one side and a master on the other.
To maximize the square footage of each, Krista Madere chose a tiny, wall-mounted Turkish sink (from Travertine by Rende in Baton Rouge) for the corner of the powder room and a space-saving corner toilet, along with recessed Kohler medicine cabinets and a pair of pedestal sinks for the master.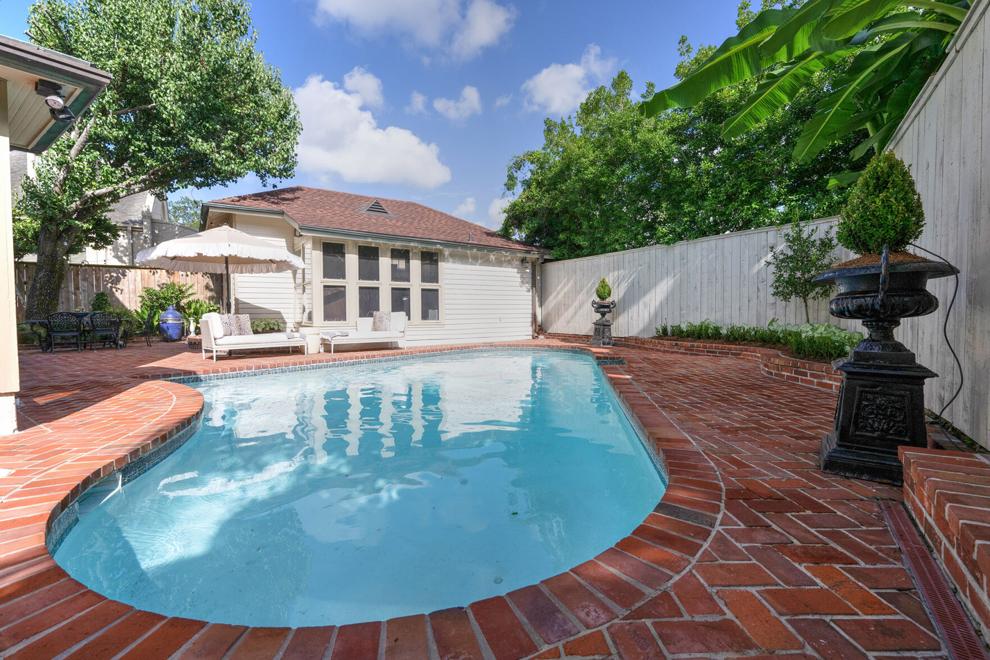 Custom carpentry features were added in the bathrooms — and throughout the house — by Clayton Madere and his late father.
"It was a father and son thing we enjoyed and connected on," said Clayton Madere. "In the two houses previous to this one, we also did some of the carpentry together."
The elder and younger Maderes fabricated turned wooden legs for the kitchen island's new extension, made Krista Madere's vanity table in the master bath, and made the antique reproduction pediment cabinet (copied from one of her design books) that commands attention in the sitting room.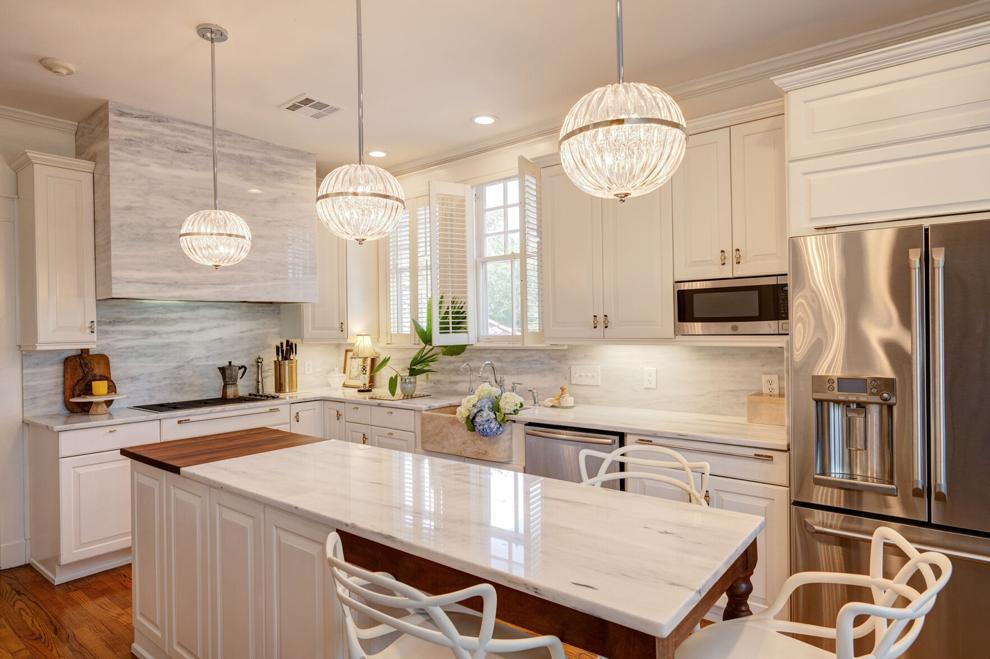 They also made the Brazilian mahogany plate rack in the keeping room.
"We have something he created in nearly every room, and we feel blessed for that," Krista Madere said of her late father-in-law.
In addition to updating the kitchen with new counters, an island extension, a travertine farmhouse sink and new hardware, she enlisted Evolution Stone of Baton Rouge to bring her vision of a clean-lined, marble-clad vent hood to life.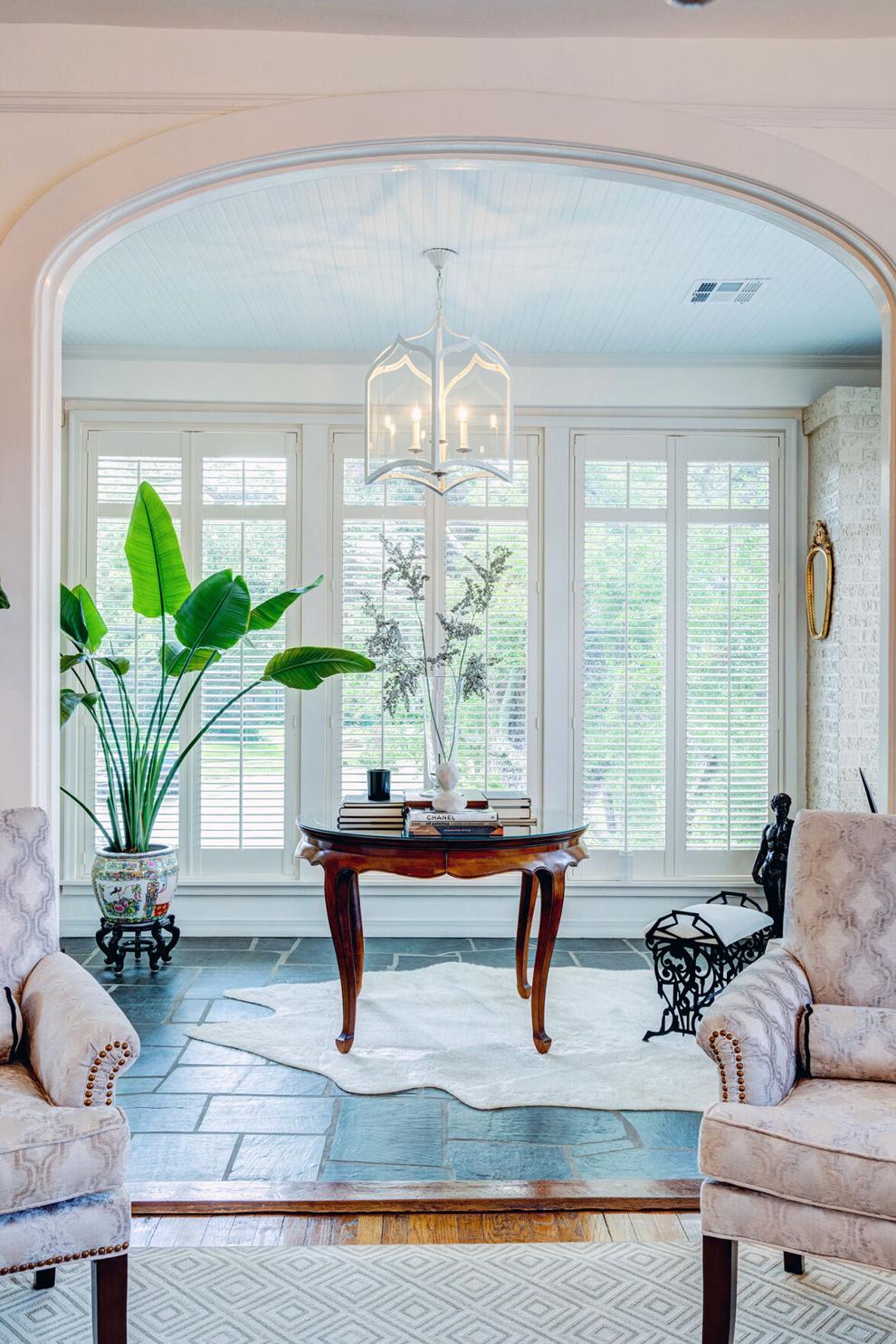 "I think I'd call our style traditional with a touch of modern," she said.
While most of the furnishings from the last house transitioned nicely to the Maderes' new home, Krista Madere commissioned furniture designer Alex Doorman of Doorman Designs in New Orleans to make a new bed for the master suite.
The airy canopy-style bed actually is a combination of two of Doorman's beds, created to accommodate the space needs — and ceiling fan — in the room.
Krista Madere found the majority of the new lighting, which ranges from antique reproduction chandeliers and vintage-inspired sconces to contemporary pendants, through Chairish.com, and she repurposed several tables herself using chalk paint.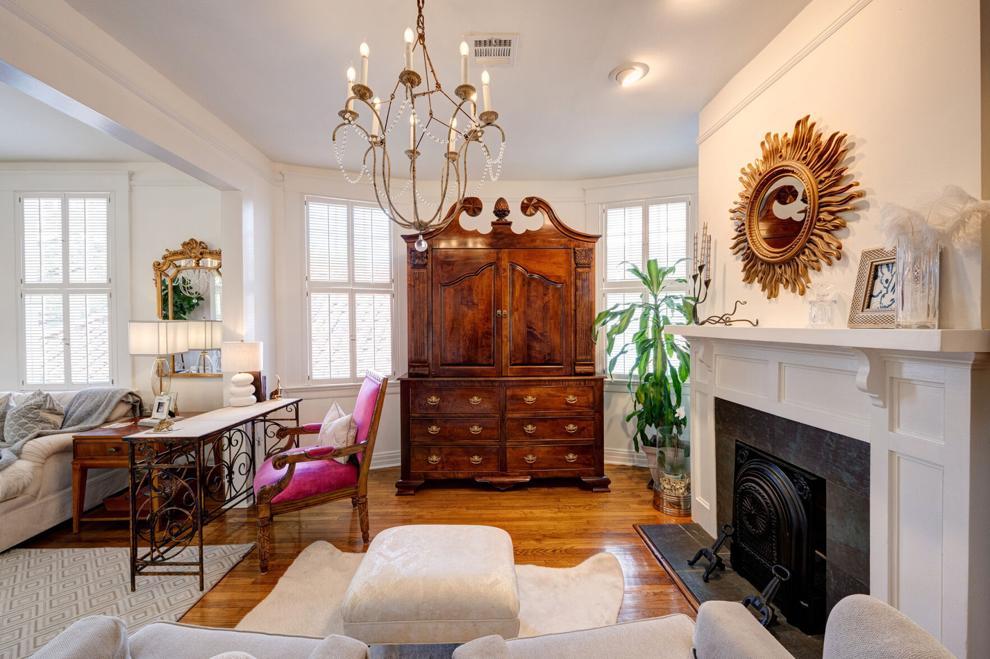 Creative ideas and solutions extend to the art in the house. She got the look of an original Hunt Slonem canvas without the price tag by framing a piece of one of the nationally known artist's bunny-emblazoned fabric designs.
A framed scarf by local designer and artist Ashley Longshore likewise delivers the color and whimsy of Longshore's paintings at a fraction of the price.
At the same time, original, signed paintings by artist Henry Gasser, who is known for his images of Newark, New Jersey, and was a close friend of Krista Madere's grandfather, also an artist, are a treasured part of the décor, still in their original matting and frames.
The Maderes' brought classic New Orleans ambiance to the exterior of the home and the landscaping's long-established palm trees by adding Bevolo gas lanterns, boxwood shrubs and hedges, and climbing jasmine, all perennial local favorites.
But all the work was in service to a single goal.
"After closing, I became hyper-focused on transforming this house into our home," said Clayton Madere, who passed down skills learned from his father to his own son in the process.
"Houses that existed before us bring challenges, but perseverance restores character while new memories are made."