LCA architetti introduces its 'casa quattro,' the house of wood, straw and cork, to the italian town of magnago, near milan. the design team curates the dwelling with a respect for both sustainable performance and minimal language. situated along the edge of the village, overlooking a small wood of acacias, casa quattro is designed for a young couple of computer scientists who had decided to live and work with a close connection to the natural context.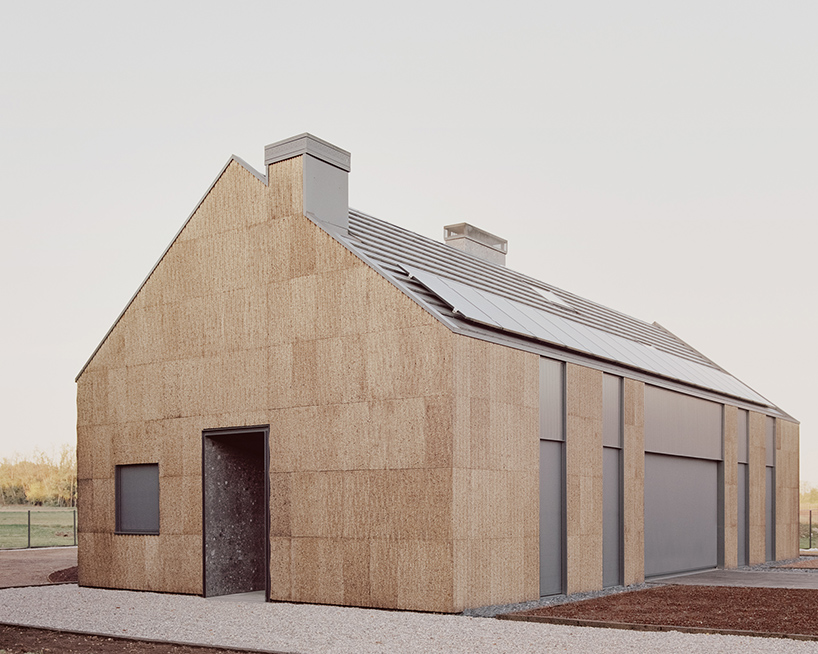 images by simone bossi
LCA architetti organizes its casa quattro, house of wood, straw, and cork, across two levels with a centralized atrium. the double-height space fills the interior with natural light, and is expressed from the exterior as a large, fully glazed cut-out facing the north. in order to establish a direct dialogue with the surrounding landscape, the central area is free from walls that obstruct the view. the design team comments: 'the unique and wonderful spectacle of the sky, the countryside and the forest are a constant presence in the daily life of the house and of the people who live there.'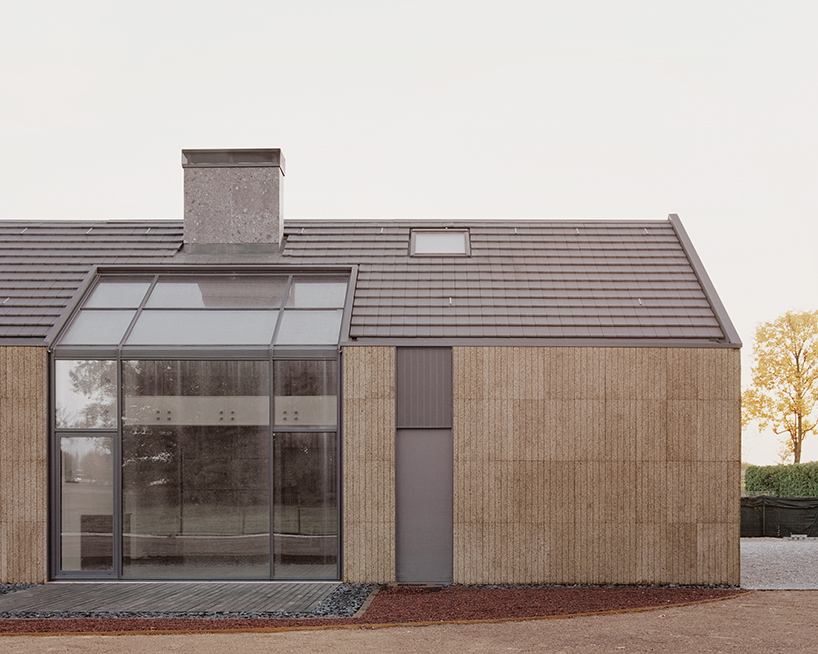 from the outside, the simplicity of the overall volume of LCA architetti's 'casa quattro' recalls the small farmhouses and barns of the lombard countryside. the team emphasizes the project as a primitive building devoid of any non-essential element. the material palette is informed also by the natural context. wood serves as the basic structure, with rice straw and cork as insulators. the interior finishes and furnishings are of stone and oak wood. the only decorative element is seen with the surface processing of the external insulation in visible cork — the panels are given an eccentric, decorative patterning in deliberate contrast with the otherwise minimal atmosphere of the house. the natural materiality renders the facades of the dwelling alive and vibrant with light.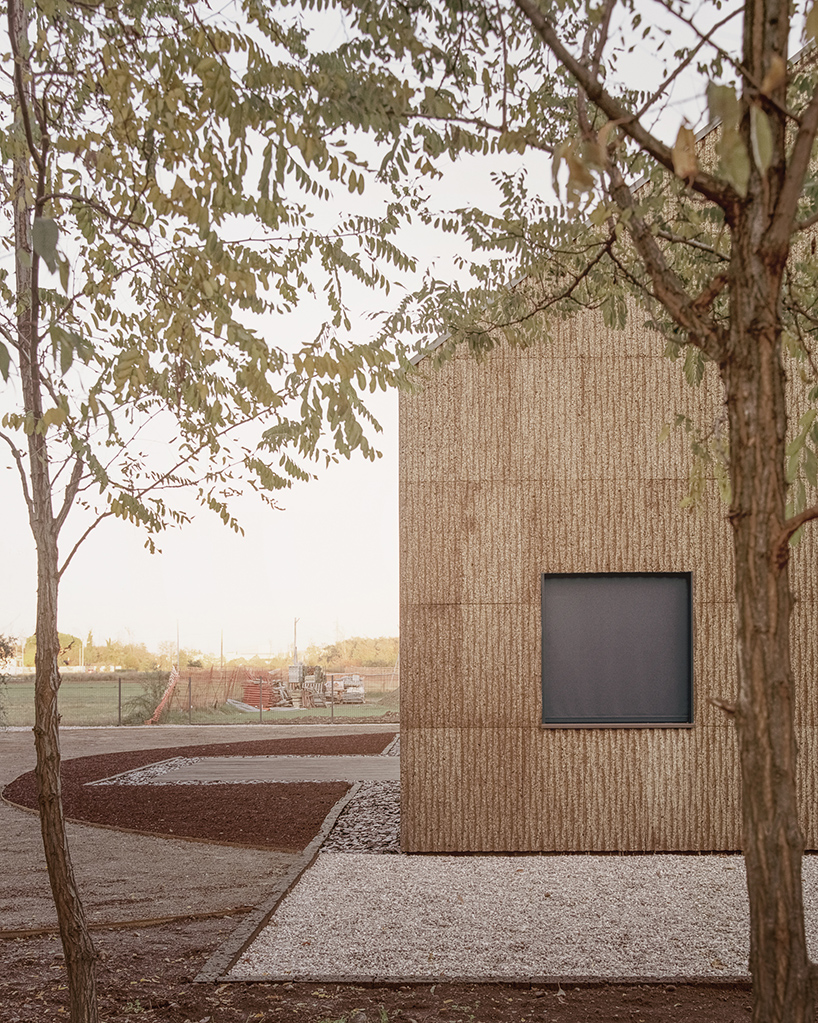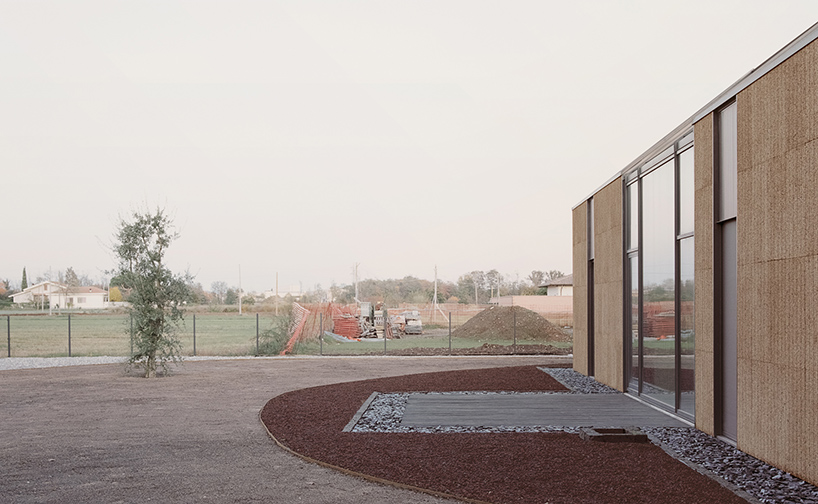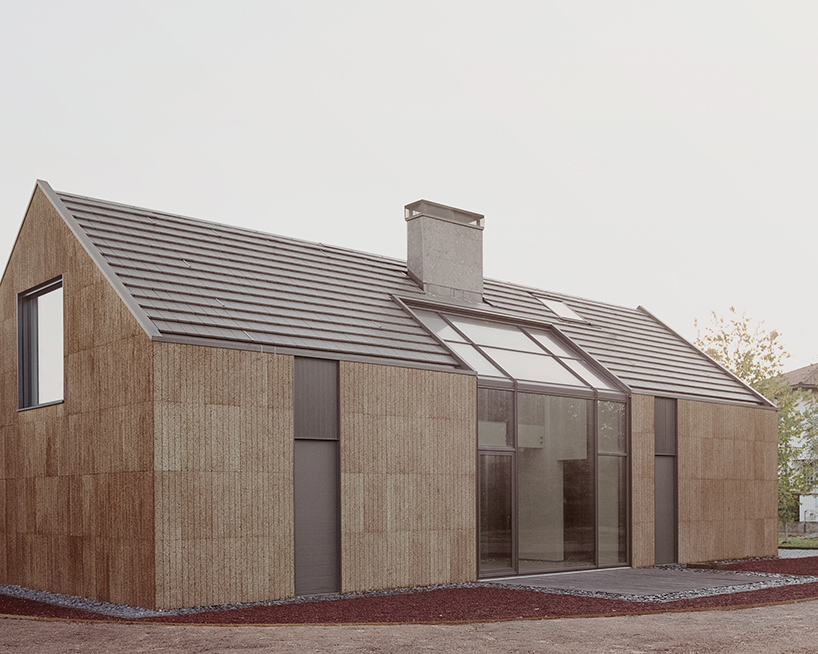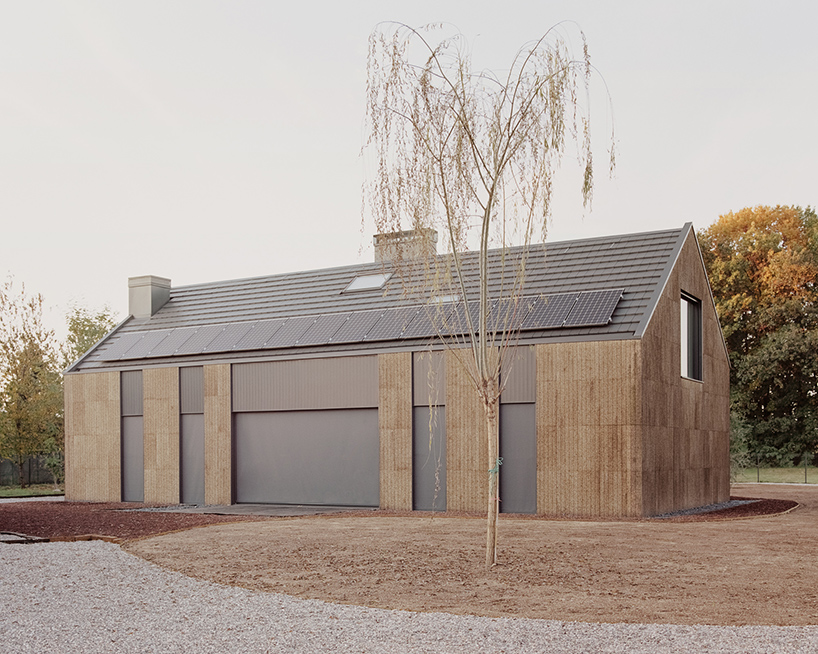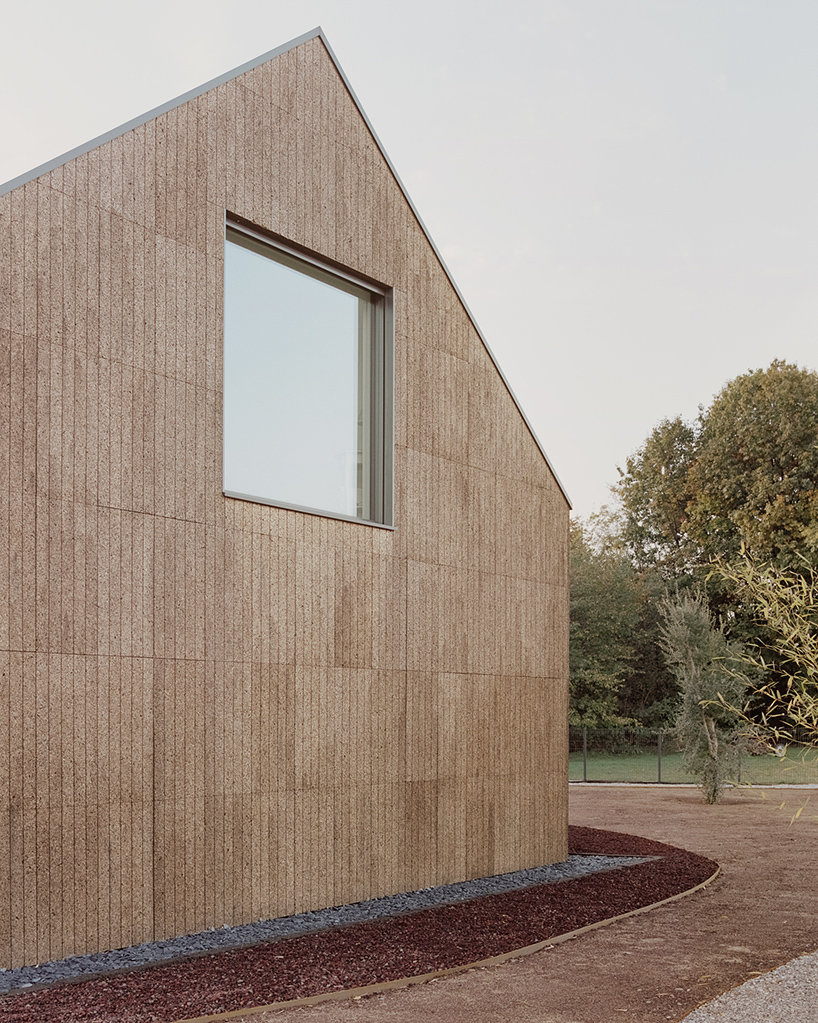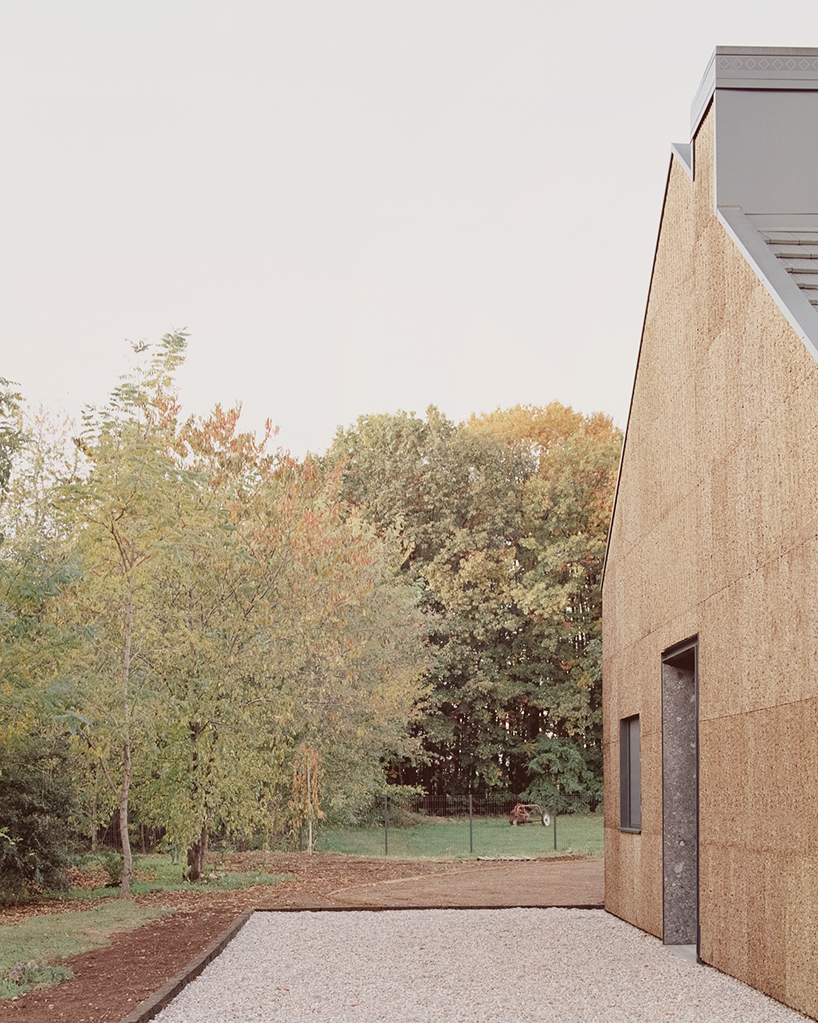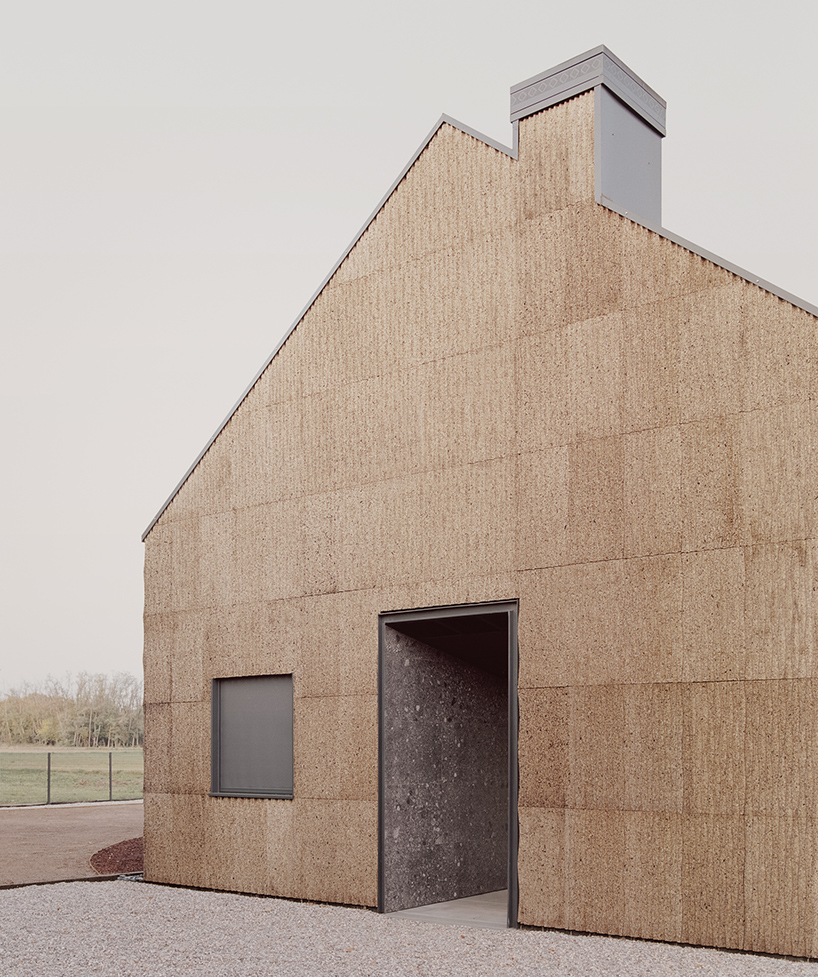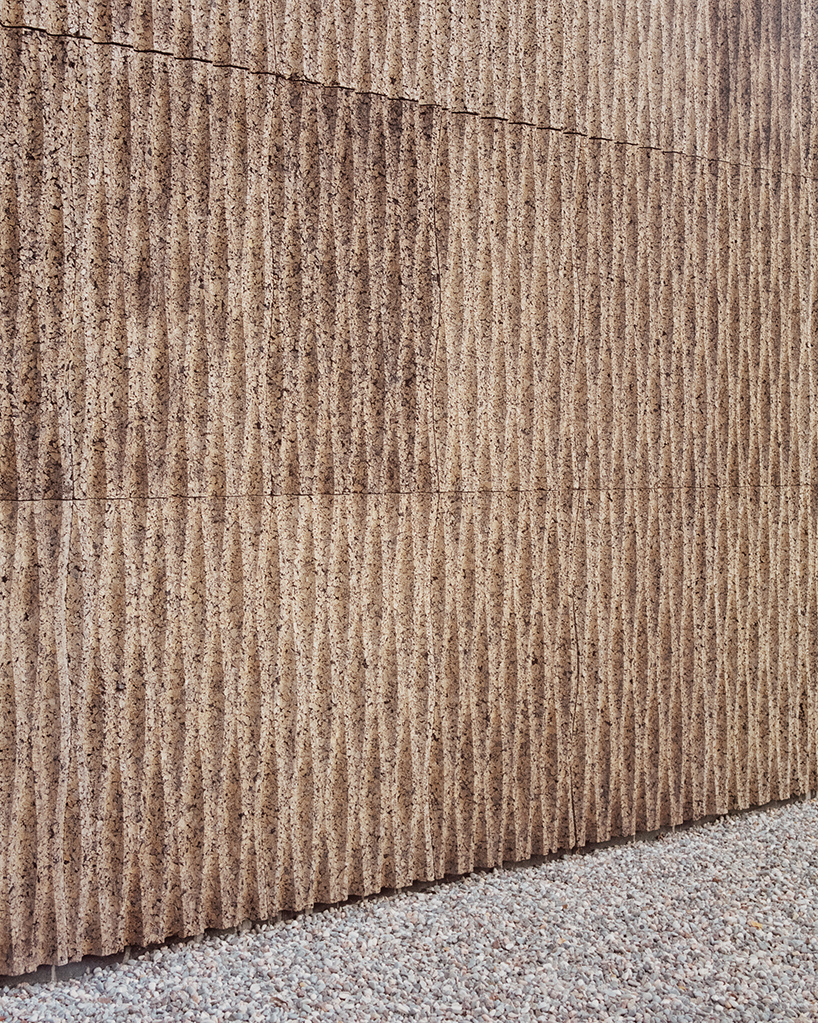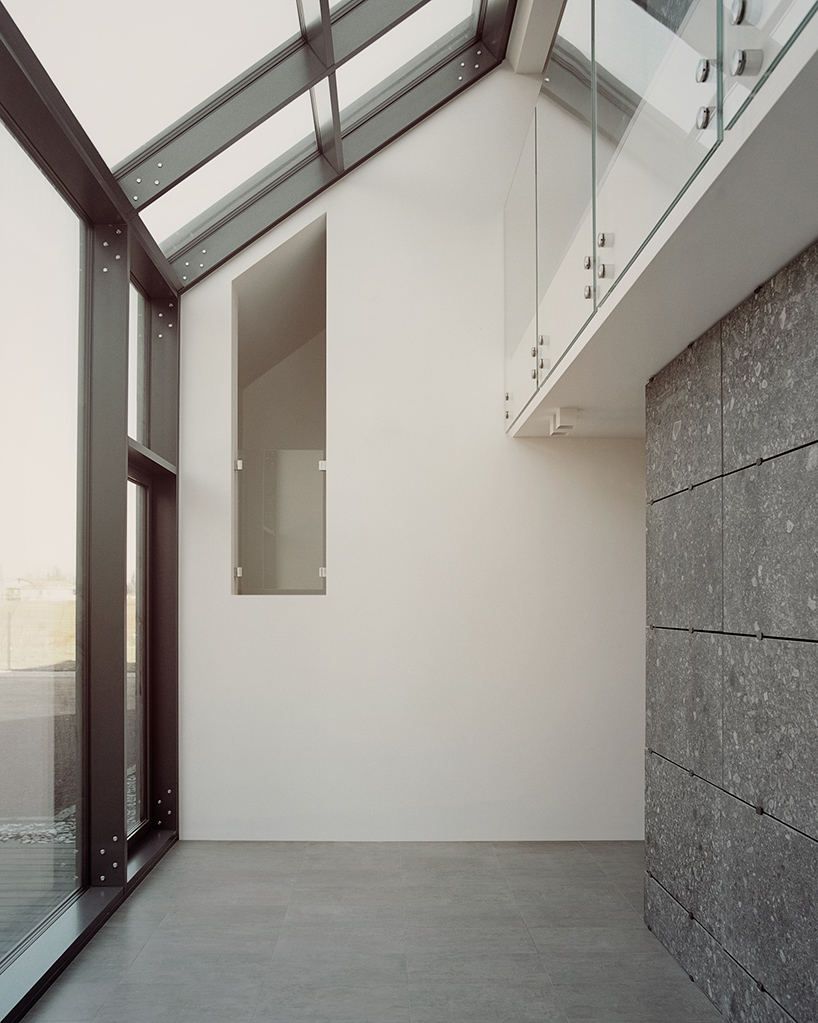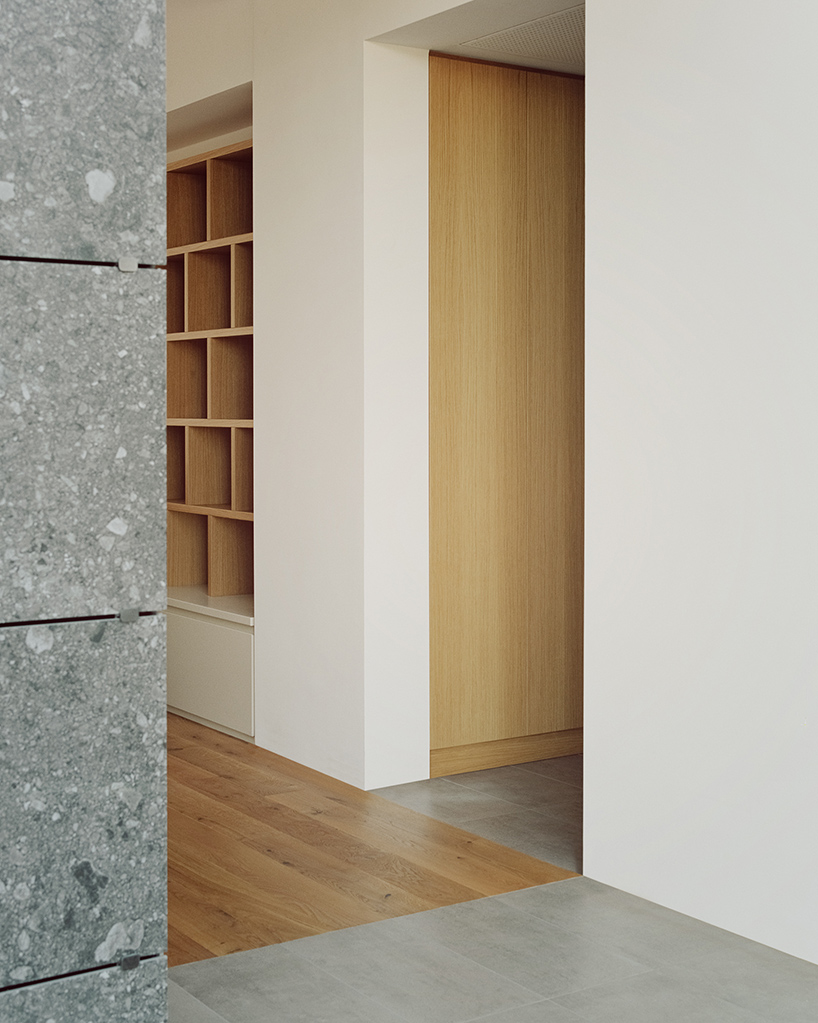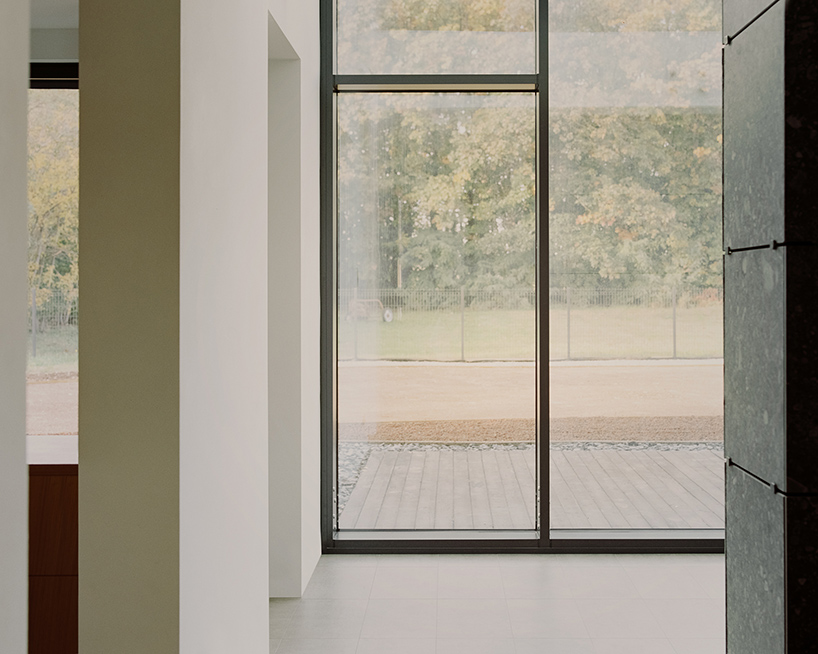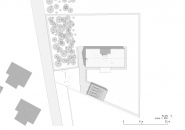 site plan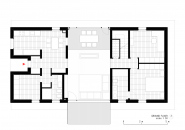 ground floor plan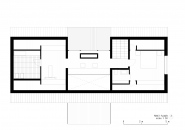 first floor plan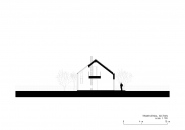 cross section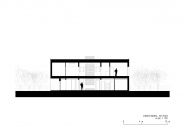 long section
full article here
project info:
project title: house of wood, straw, and cork
architecture: LCA architetti
location: magnago, milan, italy
completion: 2020
windows and frames: SMP serramenti
furniture: falegnameria codar
cork: tecnosugheri
photography: simone bossi