NEW DELHI: BMW Group on Tuesday unveiled the all-new Mini Vision Urbanaut concept. The concept is the latest presentation under BMW's #NextGen campaign.
The Mini Vision Urbanaut is a futuristic minivan that boasts some strong minimalist aesthetics and is all about the space that it can offer to a customer. The all-new interpretation of the vision of space offers an enriching in-cabin experience with a minimal footprint.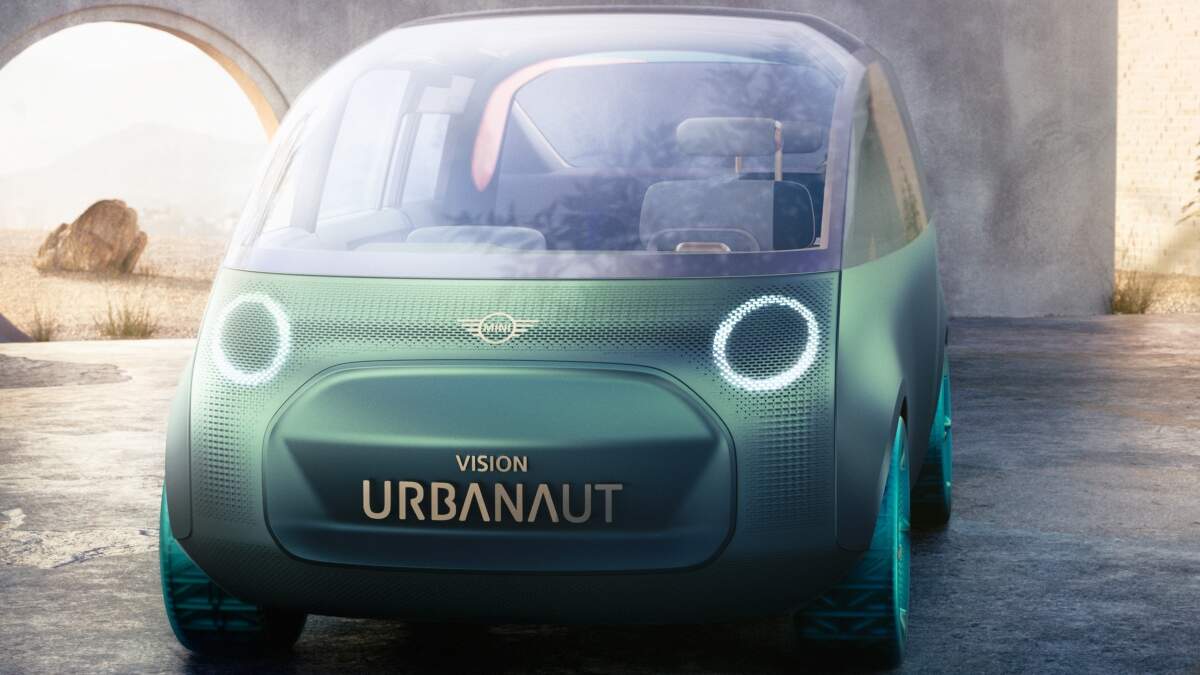 Mini as a brand has always been about clever use of space and the Vision Urbanaut emphasizes just that. The concept also offers three Mini Moments or experiences – Chill, Wanderlust and Vibe- and can adapt to most kind of needs. The Vision Urbanaut is more or less Mini's ticket to a sustainable future. The concept reflects the rich user experience design that is complemented by sustainable materials and a purely electric powertrain.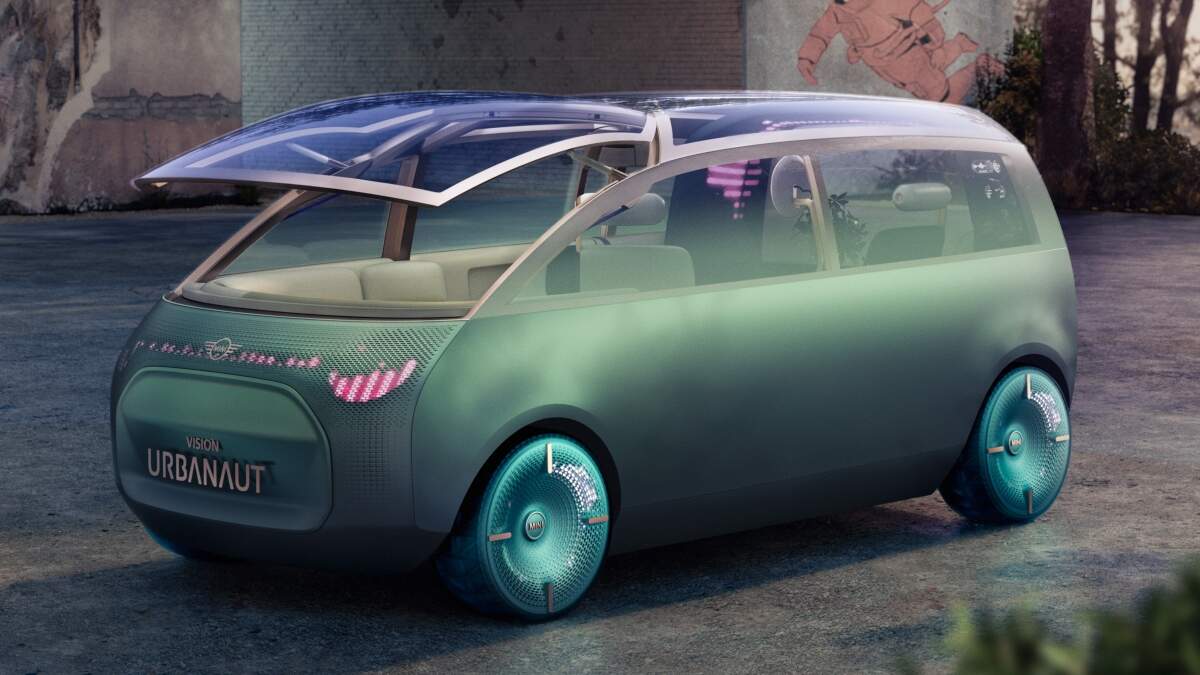 The Vision Urbanaut concept has a very innovative use of space and has just one sliding door at the rear for the occupants and the driver too. A flexible four-seat layout complements the bright interior. The front seats are rotatable and the rear seats can be folded or turned around. The concept offers 3 main seating setting that a customer can opt for- Daybed, Street Balcony and Cosy Corner.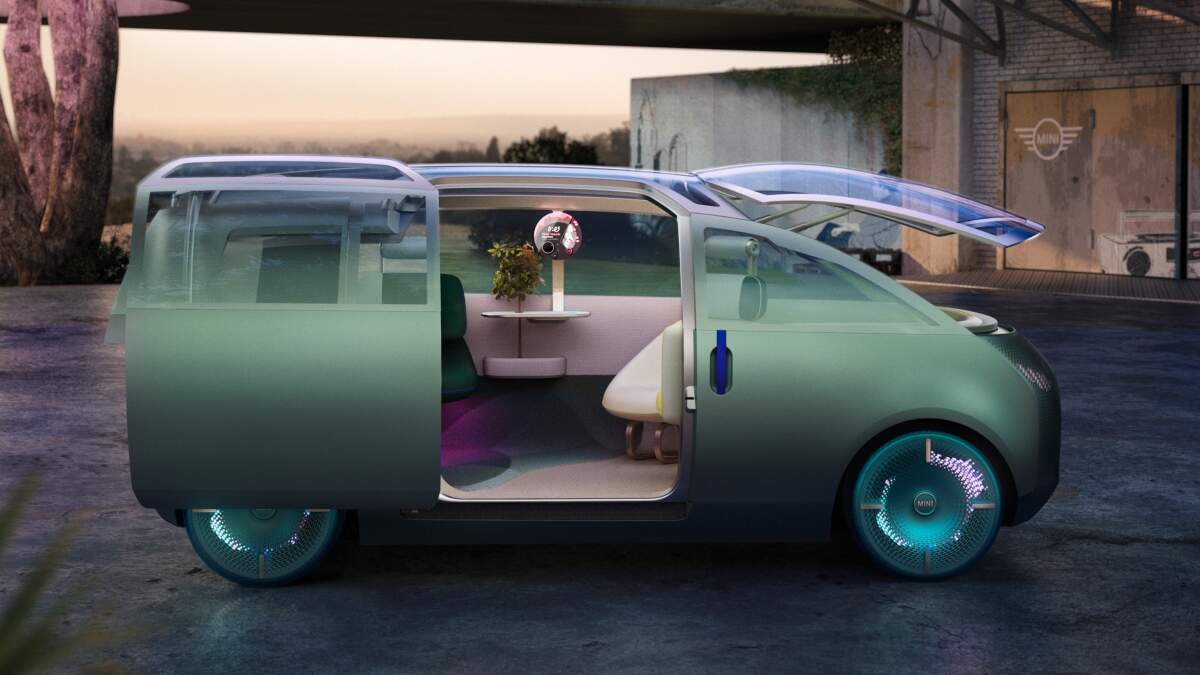 Most of the conventional switches and buttons have been omitted, resulting in a cosy spatial experience with full connectivity. The front passenger and the driver will be offered an innovative haptic experience.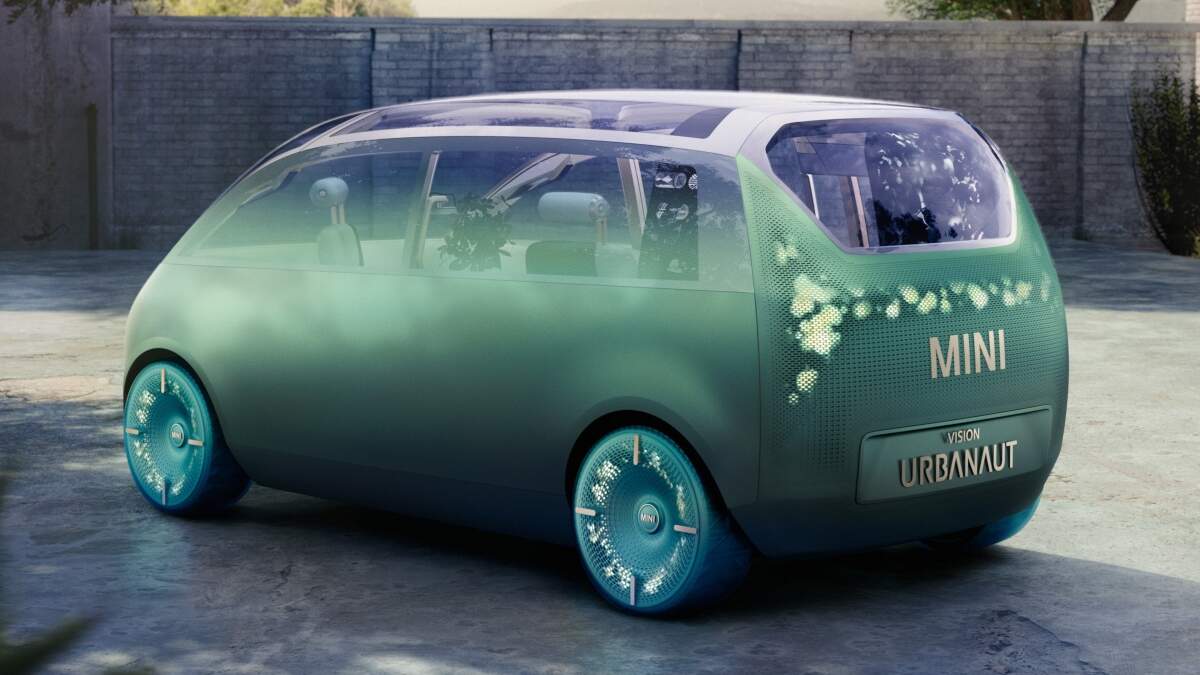 The Mini Vision Urbanaut looks quite intriguing outside too with its Zero Gravity colour scheme. The enclosed octagonal front grille, dynamic multicolour headlamps and taillamps, convex surfaces and the illuminated skateboard wheels give the concept a futuristic look and at the same time it stays true to its Mini character.