It's the second day of the week and here we are, talking about luxury in home design. We are sure, that at one point in your lives, you have met or actually know Architects, Designers and Decorators. Maybe talked to them about how to go about in starting to create your dream house or to renovate or recreate the existing design that you have at home – whether it will be for the facade of your house, or the interiors of your home!
We would like to quote Audre Lorde when she said, "for women, poetry is not a luxury. It is a vital necessity of our existence." Well, we are not really talking about poetry in this list, but like in all other art form, designing our homes is like a vital thing for us since there is always something that we want to add, or something that we want to alter. For today, we will be showing you photos of homes where people wanted to achieve luxury and glam, take a peek at our 15 Interior Design Ideas of Luxury Living Room.
Penthouse Living Room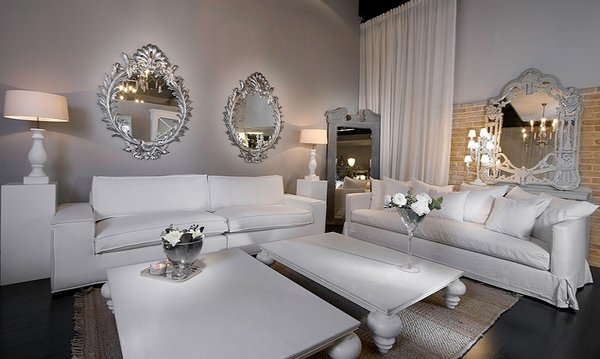 The crisp white couches and the silver mirrors are pure glamour!
Ritz Carlton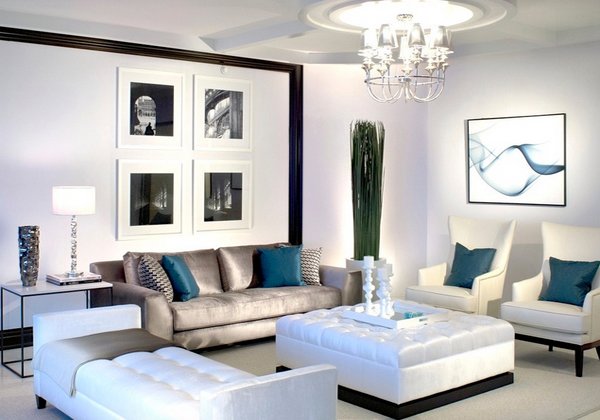 Don't you just love the blue and silver combination? It reminds us of Christmas! The black trimmings of this living room show elegance and class.
Shanel Mor Living Room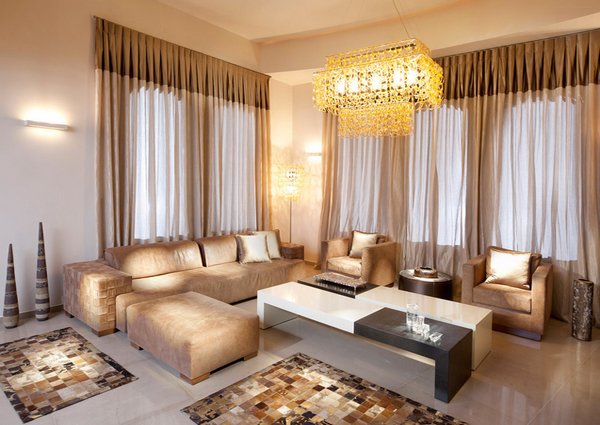 The clean and sheer drapery is indeed classy and sophisticated. The black and white center table is highlighted because of the neutral color of the suede living room set.
Utopia Project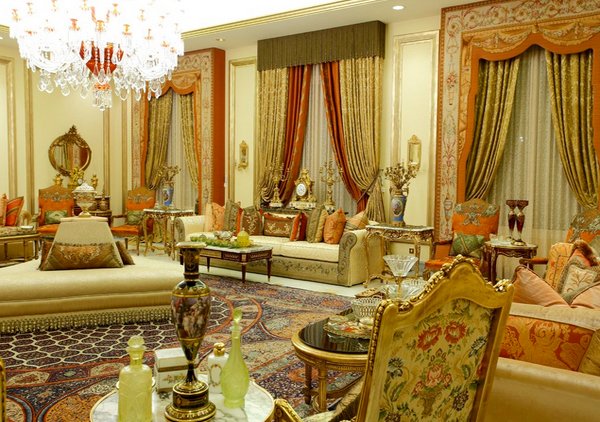 The ornate window surround adds glamour to the plain window. From the curtains to the fabric of the Louis chairs and sofas look incredibly rich in tradition and history!
One Island Penthouse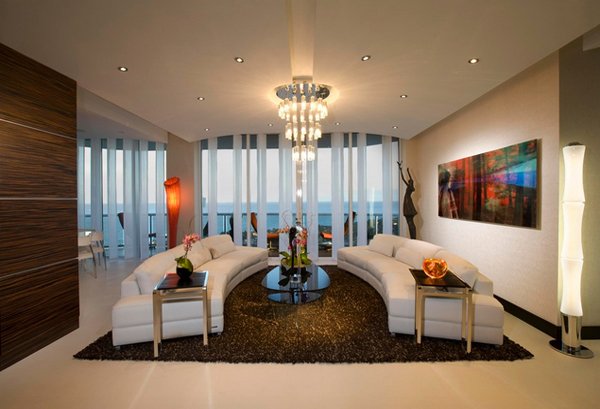 This white home is warm because of the accent lighting created by the designer from Britto Charette. Unique living room set with richly adorned surroundings give all the glamour this Miami home needs!
Los Angeles Country Club Estate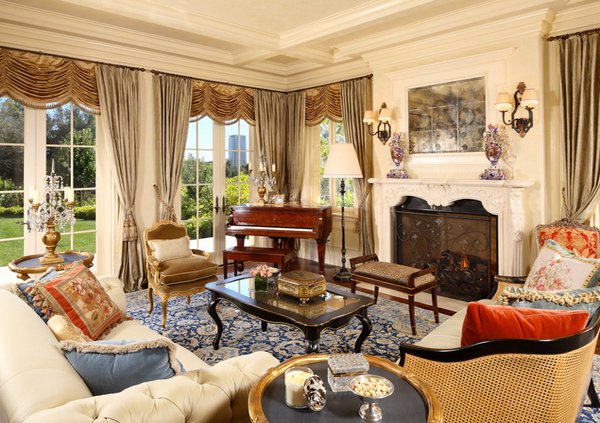 The essentials of this home are indeed made superb by the designers. We are not talking about plain curtains but heavy drapery, and we are not talking about ordinary furniture – but the best ones!
Felipe Seating Area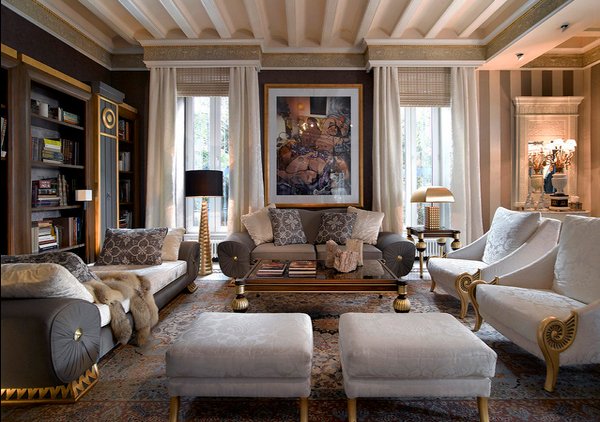 Classical friezes featured greatly in the architecture of the era and were also carried through to wallpaper friezes, and as decorative motifs on a wide range of objects. This room shows an interpretation of the frieze above a modern take on the regency stripe
Apartments Moscow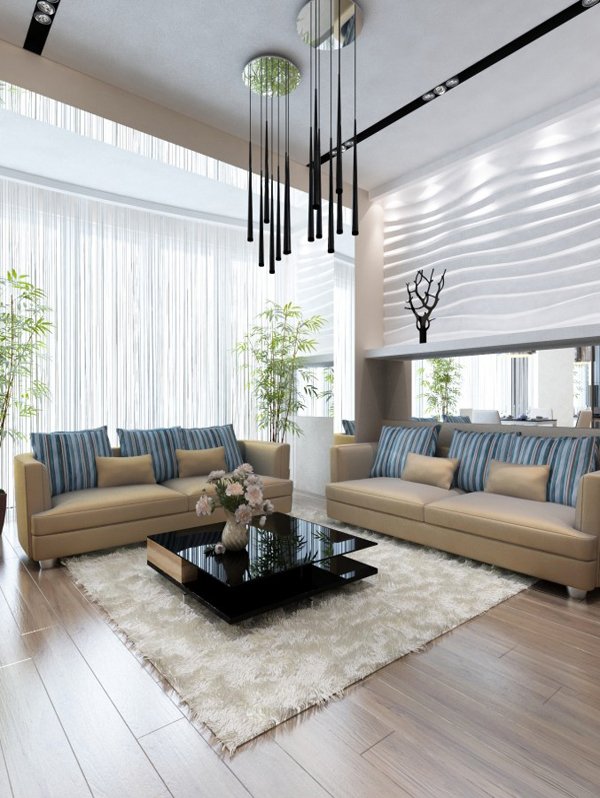 Intimate seating area with all the fancy furniture and decors that suit the calming aura this apartment living room have.
Living Room Interior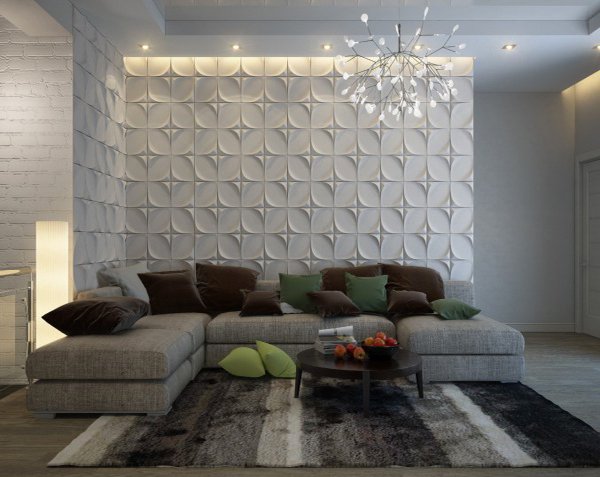 Intricate chandelier design intended for this white painted home. This living room is super cozy anyone could actually sleep in here. The furniture is so classy and comfortable! Adding the greens made the room calming.
Elegant Escape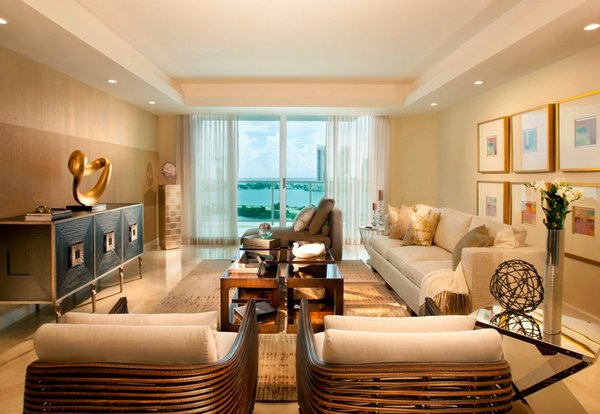 The furniture may seem simple, but the details were especially made for this home – but notice the spectacular console and center table which gives drama to this neutral-colored home!
Elegant Small Living Room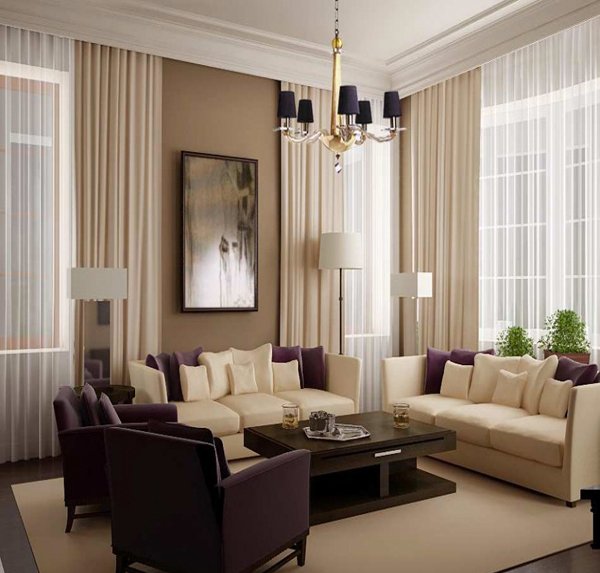 One cool thing about this living room is that the chandelier looks both casual and elegant. It matches the pillows in the fabulous living room sofas too. The earth toned living room showcase drama and poise.
Living Room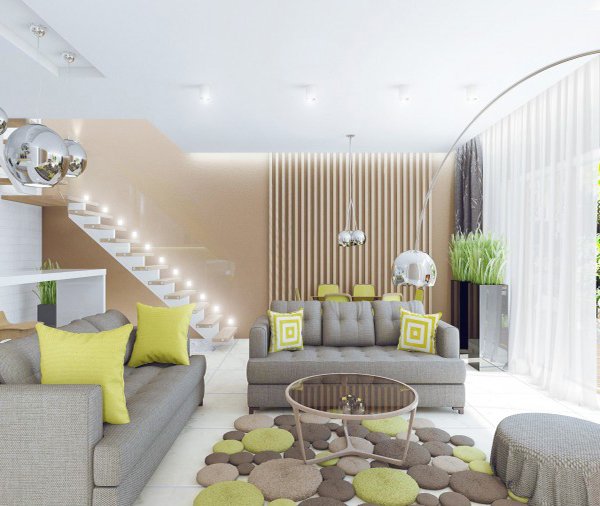 Just by looking at the lighting treatment used for this house, we can all be convinced that this home exemplifies glamour and luxury! Using neutral tones of beige and grey, this room has it all!
Living Room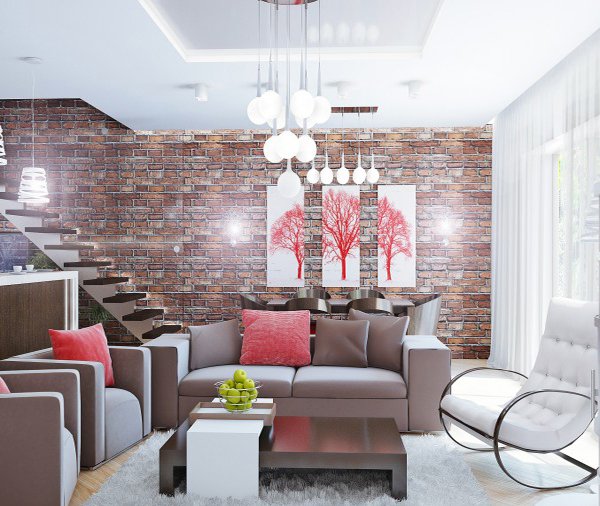 We love how the walls look battered because of the bricks used but still be able to look as lovely as that! Unique furniture, pendant lighting and curtains!
Butterfly Chandelier Living Room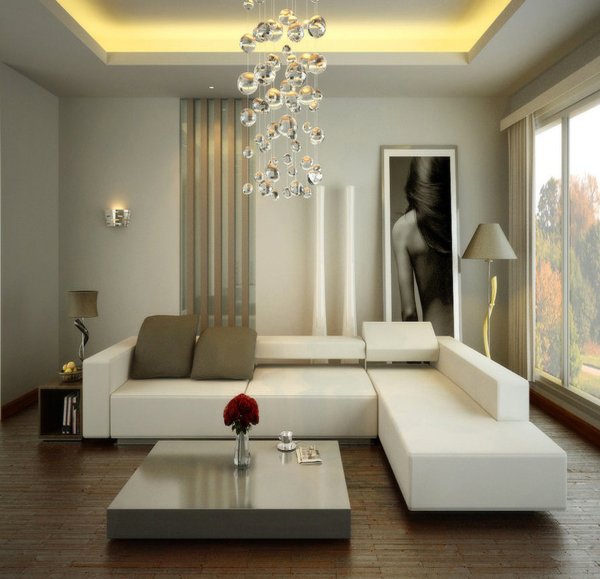 Apparently, this living room has one of the best chandeliers in town! It makes this room fab enough just by its existence! The modern sofa also brings out the class and modernity in this space.
Living Up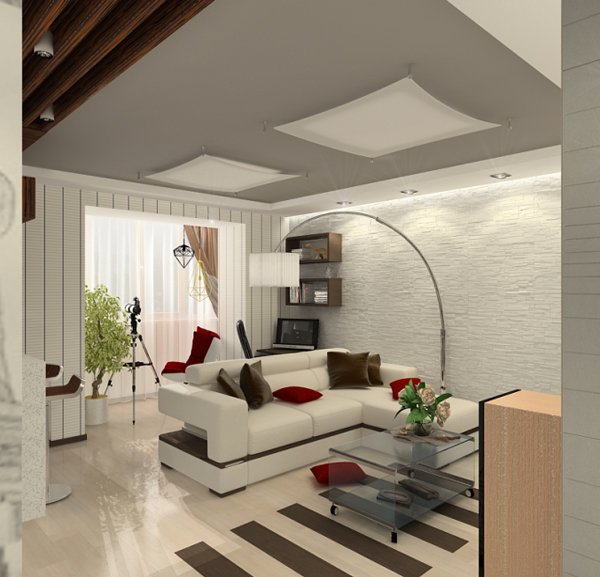 A small living room with modern which exemplifies glam with its furniture statement! Minimal and fabulous!
They said that luxury is a means of ministering to such indulgence or enjoyment; or a pleasure out of the ordinary allowed to oneself. This being said, if we have the means, we sometimes go out of the budget or out of the usual spending that we want – that's luxury. Like the photos we showed above about the 15 Interior Design Ideas of Luxury Living Room, we can say that at some point, designing a home can really be expensive, that is why we have other types of designs or styles that we can use to minimize spending but still be able to achieve the same look for our homes. Try checking our list about gorgeous living room furniture arrangements and see for yourself!