[Plus a Bonus8].
Trend #3. Enclosed Theater Rooms vs. Open TV Spaces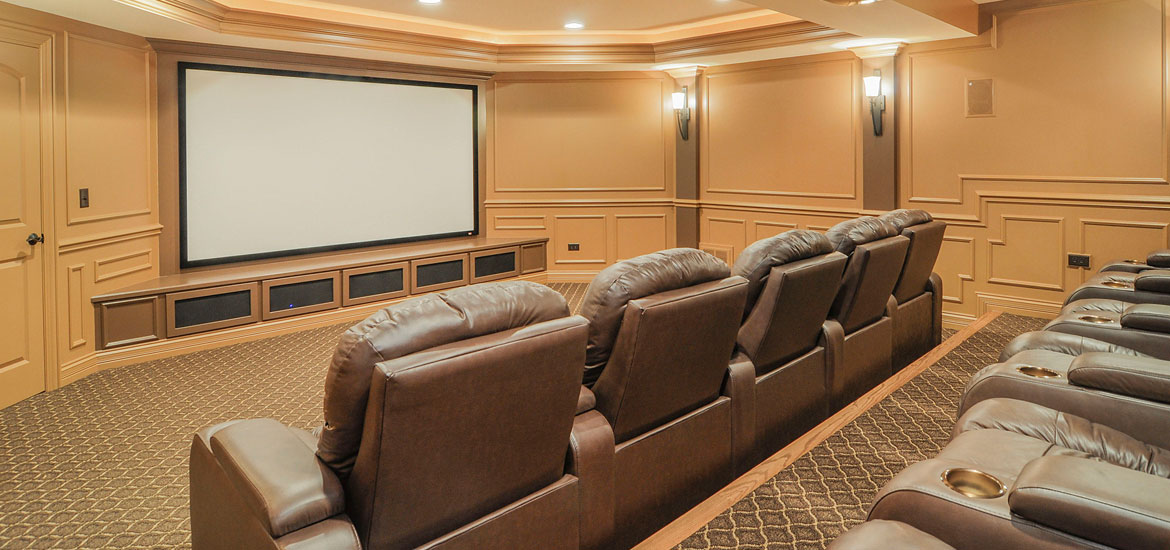 When it comes to designing a basement media room, homeowners have two options; an enclosed theater room or an open TV space. A theater room is generally for the real enthusiast.  They want all the adornments that would enhance the experience: enclosed walls, plush reclining seats, a projection screen, surround sound, LED floor lighting and maybe even a popcorn machine.  An open TV space is more casual and much more cost effective to set up. It actually feels more like a living room because it resembles a typical living room with media equipment added.
The traditional theater room has been the dream for most homeowners. But considering the cost and stress of setting one up and the increasing appeal of open concept design, 2019 will see more homeowners opting for open TV spaces.
They could even be integrated
…
Read More